A pastry seminar by USTAM in Erbil!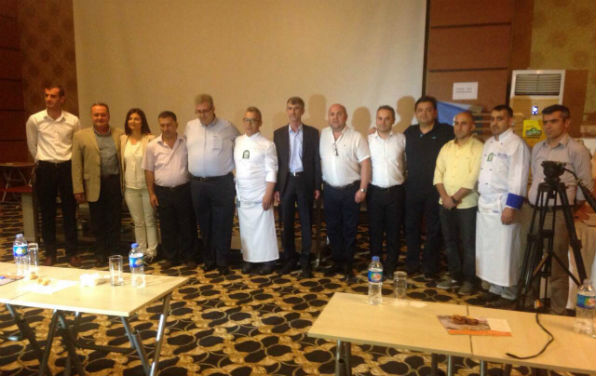 Together with our distributor Argen, we were able to successfully organize a pastry seminar in Erbil, Iraq on June 2, 2015.  Attended by about 75 people, the seminar was a colorful scene to behold.  
This special day was also attended by Mustafa Mehmet Eser, one of our Export Regional Managers; Yakup Yılmaz, our Export Manager; Ercan Karaefe, our Export Director, and Yaşar Sadıkoğlu, our demonstration specialist. 
The seminar participants were briefed about Ustam products, as well as about the importance of using the right products. Also in the seminar, the guests were treated to products prepared by Yaşar Sadıkoğlu with Ustam pastry oils. 
07.06.2020