News From Us

We were at AgroFood Fair 2015!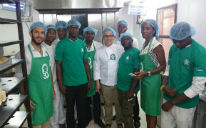 AgroFood Nigeria Fair was held in Lagos between April 28-30. The Marsa family had a stall at this international fair, which was held for the second time this year. 
A pastry seminar by USTAM in Erbil!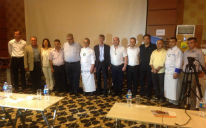 Together with our distributor Argen, we were able to successfully organize a pastry seminar in Erbil, Iraq on June 2, 2015. Attended by about 75 people, the seminar was a colorful scene to behold. 
We Were At Food Agro Fair!
Organized for the eighteenth time this year, the Food Agro Tanzania Fair was held in Dar es Salaam between May 23-25, 2015. 
Our Trainings Carried out in Partnership with Marsa-BÜYEM is now in Gaziantep!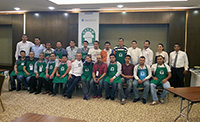 In partnership with Boğaziçi University Lifelong Learning Centre (BÜYEM), we enable 'The delicacy Training in Boğaziçi with Ustam' project to reach our masters from Gaziantep. 
We also attended IBATECH Fair this year.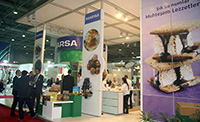 Marsa was present at the 8th IBATECT Fair (International Trade Fair For Bakery, Patisserie Machinery, Ice Cream, Chocolate And Technologies) with its marketing and sales team.