We were at AgroFood Fair 2015!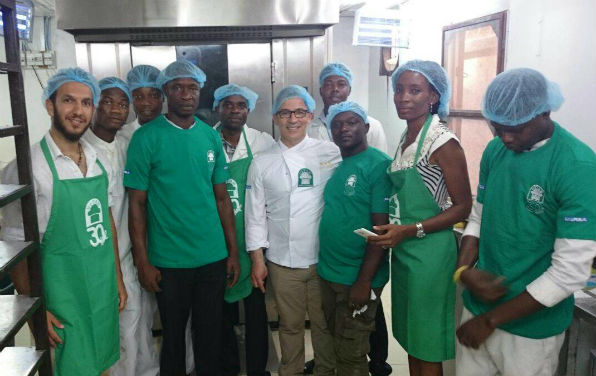 AgroFood Nigeria Fair was held in Lagos between April 28-30. The Marsa family had a stall at this international fair, which was held for the second time this year.
Agrofood Fair was held in Nigeria, a country which has an important place in the international agriculture and food sector. Our stall was visited by Mr. Şükrü Çin, President of Yıldız Holding Oil Group, and Mr. Adnan Özşahin, Marsa General Manager, who received information from our marketing and sales team. 
Our company's Export Director, Ercan Karaefe, and Import Manager, Tayfun Torin, were also present at the stall. We are very happy to once again make our name in an international arena.
Following the fair, our team made some visits to promote and demonstrate our new product, Ustam Butter Dreams Africa, which is produced exclusively for that very region. 
08.06.2020